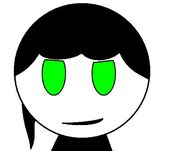 Lightbending (pol. Magia Światła) is an anomaly Firebending, and (from unknown causes) genetic retreat Metalbending.
Control levels
Charge the battery
Shoot a bullet electric
Shoot lightning, thunderbolt
Catch lightning or thunderbolt
Move the current by something that does not conduct electricity
Lightbenders

See more
For the collective works of the author, go here.