Kinu's Adventures: Between Two Avatars


We must bring keep and light to my tribe...

General information
Genre

Drama, Action, Comedy, Romance

Rating

PG

Creator(s)
Chapters

Book 1: 20
Book 2: 20
Book 3: No confirmed.

Country/Language

Argentina/Spanish - English

Original run

October 2, 2013 (Official run in Spanish)
January 24, 2015 (Run in English)

Production
Director(s)
Writer(s)
Editor(s)
Chronology
Previous
Next
Welcome to the series Kinu's Adventures: Between Two Avatars. These are the adventures of a mischievous 12-year-old boy called Kinu, that anger growing to 37 years of today. He will be accompanied by his best friend Li Chung of Southern Water Tribe, and his friends Blas Feng, Earth Kingdom, Mishao, an Air Acolyte and No Toung, of the Fire Nation. It happened between 146 AG and Book 2 of The Legend of Korra. Book three will focus on the story of her son Nikun. There is also a contact with the spiritual world, so watch it out of curiosity. It occurs more in the time of Aang.
The official page is in Spanish and it's called Las aventuras de Kinú: entre dos avatares.
This series explains:
How Noatak discovered his power to disempower others.
What happened with Long Feng.
What happened with the Dai Li.
How Noatak created the Equalists.
How the chaos in the South Pole starts.
The crecimient of the Southern Water Tribe.
The First Glacier Spirits Festival until years, and the first and only dinner with the Southern Lights, to celebrate the First Glacier Spirits Festival, in the 146 AG.
How Unalaq saved the Northern Water Tribe in the 151 AG.
How Tonraq eliminates the Barbarians and was exiled.
Why Tonraq protected Korra of all.
Books
This series will feature 3 books:
Book One: Travel to the Northern Water Tribe (20 episodes)
Book Two: Journey to the South Pole (20 episodes)
Book Three: Spirits stalking
Book One: Travel to the Northern Water Tribe ☁
This book is about Kinu as he went with his friend Li Chung to the Northern Water Tribe to rescue the Tribal Chief of the South, and to tell more about what happens to the Southern Lights. But they must go through places far from their tribe, and oparán with many problems both spiritual and physical. Then save the Tribal Chief, Kinu should also get a mission by Unalaq, will continue in the next book. It takes place between 146 AG and 151 AG.
Opening
Large Version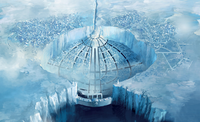 Water, Earth, Fire, Air. Many years ago, the four nations lived in harmony, as now. Until the Fire Nation attacked. When the world needed his Avatar, he disappeared. Sokka and Katara found the new Avatar, an airbender named Aang, who trained, and managed to put an end to war. The Fire Lord Zuko and Aang, began a project to restore harmony, and it worked. They also founded Republic City, where benders and non-benders around the world live together in peace and harmony. Aang and Katara had 3 children: Bumi, Kya and Tenzin. The Northern Water Tribe helped to arrange our tribe, and now it's big and good. All was well, and the world was at peace, and I hope it stays that way for years. KINU'S ADVENTURES: BETWEEN TWO AVATARS
Short Version
Water, Earth, Fire, Air. Over 30 years ago, Avatar Aang ended the war of 100 years and restored harmony in the world with Fire Lord Zuko. Will it be possible to maintain peace in the world, while the Southern Water Tribe falls into a spiritual decline? Can the master waterbender Kinu, help your tribe? KINU'S ADVENTURES: BETWEEN TWO AVATARS.
Episodes
Forward on the Earth Kingdom
Problems in Ba Sing Se Part 1
Problems in Ba Sing Se Part 2
Westward
The Fire Nation
The Fire Lord Zuko
Republic City Part 1: The Avatar Aang
Republic City Part 2: In Jail
Republic City Part 3: Mishao
Walking through the Forest
Aids in the Northern Air Temple
The Airbending
Lost in the Ice
The Northern Water Tribe Part 1
The Northern Water Tribe Part 2
The Northern Water Tribe Part 3
Book Two: Journey to the South Pole
Occurs after the mission that Unalaq gave to Kinu seven years ago. It happens between 157 AG and 160 AG. Li Chung postponed the mission, and they search for Nost, making the mission a mission trying to restore peace in the Southern Water Tribe.
The boys already are at great age, but ... will they complete the mission of Unalaq? Can they find Nost?
Opening
Large version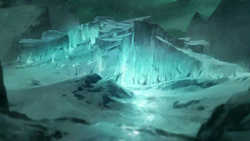 Editing...
Short version
Editing...
Book Three: Spirits Stalking
It focuses on the story of the son and daughter of Kinu, Nikun and Miki, who are between 8 and 11 years old, showing their life and the spirits that lurk at the time. It also shows search, emotion and more. Happens between 166 AG and 169 AG when Kinu was between 32 and 35 years old. Are Nikun and Miki brave enough to fight the spirits and save your tribe? Editing...
Characters
Major Characters
Kinu Shing: He is a boy who is 12 years old (in the Book One), a Waterbender, and a mischievous boy of the Southern Water Tribe. Her mother's name is Ni Mao and her father's name is Oirs Shing. His father taught him Waterbending when he was only 6 years old.
Li Chung: He is a boy, best friend of Kinu, and 12 years old. He lives in the Southern Water Tribe with his parents Lin Senuoa and Rai Chung. His father is the best friends of Kinu's father. He is a Non-bender, but he uses his spear for hunting and he uses the sword. His father taught him to use the spear.
Blas Feng: He is a boy of 15 years old, bigger than Kinu and Li Chung. He is the grandson of Long Feng, son of Nouch Feng and Nisha Alden. His father is Long Feng's sun, born in 113 AG with her sister Lara Feng. Long Feng died 2 years later, and Blanca Roy (Long Feng's wife) died 7 years later. He is a very good Earthbender, and he got the 5 last Dai Li warriors, children of the Dai Li who Azula dismissed in 100 AG. The warriors taught Earthbending to Blas in the forest, after his father abandoned him in the forest and the death of her mother and sister, Aida Feng.
No Toung: He is a boy of 13 years old of the Fire Nation, good friend of Li Chung, and a Firebender. He lives with his parents Ni Lin and Kou Toung.
Mishao Lu: She is a girl who is 13 years old and a cousin of Blas Feng, because her mother Kya Alden, was the sister of Blas's mother, Nisha Alden. Her father Son Lu, her mother and she are Air Acolytes and they live on Air Temple Island.
See more
For the collective works of the author, go here.
Ad blocker interference detected!
Wikia is a free-to-use site that makes money from advertising. We have a modified experience for viewers using ad blockers

Wikia is not accessible if you've made further modifications. Remove the custom ad blocker rule(s) and the page will load as expected.