Jeremi Fukser
Biographical information
Nationality

Polish

Age

14

Born

April 5, 1995

Physical description
Gender

male

Personal information
Weapon of choice

rifle, pistol, lightsaber, Bending

Bending style(s)
Chronological and political information
Profession

Xiao Knight
Supreme Earthbender Xiaons
3rd supreme commander Xiaons

Affiliation

Xiao Army (Xiaons)
,
Rzeczpospolita
|masters= Xarloman
Alexandra Scheaffer |apprentices= |family= |allies= Jake, Alexandra, Adam, Daria, Chris, Gracjan, Aang, Pierre, David, Rzeczpospolita, Xiaons, more... |enemies= Lord Xarloman|Xarloman}}, Ulrich, Fearden, Xerath, Kazelians, Kazelia, more... |bounty= |appearance= The End of preparation |voice= }} Jeremi (Jeremy) Fukser in one of main protagonists of Xiaons, strong Earthbender, Xiao Knight, Xiao General, 3rd supreme commander Xiaons.
History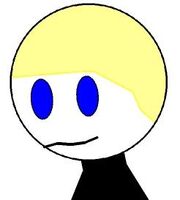 Born in 1995. As a child kidnapped by the Kazelians. Later he was Xiao Knight and fight with Kazelians.
In war was very important person. He fought in Szczecin, Gryfino and Stargard. He came Ulrich to Adam, when was Daria there. Jeremy was commander in Luxembourg. He killed Colonel Beran.
Abilities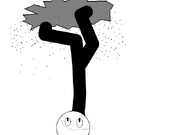 It Earthbender level 2. Jeremie is a close mind. He knows well the physics, computer science and mathematics as few others. In computer science, knows better only Waldo and Jake. Jeremy is an intelligent leader. He takes everything in his mind.
Appearances
Part 1: Revolution

Part 2: Journey to the Capitals
See more
For the collective works of the author, go here.