VOTING HAS CLOSED. NO MORE VOTES WILL BE ACCEPTED.
---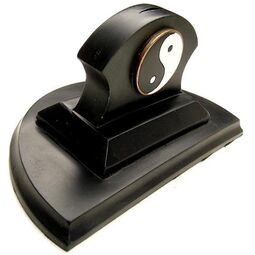 Welcome to the Second Annual Fanon Awards ceremony! The Fanon Awards are award systems meant to honor excellence in the field of fanon works and publications. The recipients of the award are, as decided upon by a small council of four fanon users, among the finest of their field in their selected category. Please note that the awards are not meant to say that any story is better than another. If your story does not win or is not nominated, it does not mean that the council is discriminating against it, only that is has not been selected.
The rules for the awards are as followed:
You can only vote once for each category
You may not vote for your own story
Please do not solicit or harass others to vote for you (whether on the wiki or on any external source) if you are nominated.
To vote, simply place a "#" under the selected article you wish to win each category. A brief reason is acceptable. Nominations will close on September 22, exactly 2 weeks from today, September 08. Votes will be tallied and the winners will be announced. Happy voting.

Outstanding Drama Series
---
Evatar114 00:45, September 10, 2010 (UTC)
Dcasawang1 - Talk 23:33, September 20, 2010 (UTC)
Dragon of The West (talk • contribs) 03:23, September 9, 2010 (UTC)
--Millennia2 (talk •contribs) 04:14, September 9, 2010 (UTC)
MightyBrit has left this comment! (Talk, Read CoD!) 03:47, September 10, 2010 (UTC)
Outstanding Comedy Series
---
MightyBrit has left this comment! (Talk, Read CoD!) 03:47, September 10, 2010 (UTC)
--The Freak of Nature Twilitlink 04:30, September 9, 2010 (UTC)
Outstanding New Series
---
--The Freak of Nature Twilitlink 04:30, September 9, 2010 (UTC)
LegoLover05 (talk • contribs) 23:15, September 20, 2010 (UTC)
--Millennia2 (talk • contribs) 04:14, September 9, 2010 (UTC)
--I'm The Bos - Talk - Guardian 14:59, September 9, 2010 (UTC)
VJavatar is avesome(let's talk • Have you read AR) 23:22, September 9, 2010 (UTC)

Outstanding Writing in a Drama Series
---
Dcasawang1 - Talk 23:33, September 20, 2010 (UTC)
Dragon of The West (talk • contribs) 03:23, September 9, 2010 (UTC)
Outstanding Writing in a Comedy Series
---
-- Dudewaldo4 My stories 21:40, September 9, 2010 (UTC)
Themuffinrox (talk • contribs) 02:26, September 22, 2010 (UTC)
--Evatar114 00:45, September 10, 2010 (UTC)
Outstanding Editing in a Fanon Series
---
Dragon of The West (talk • contribs) 03:23, September 9, 2010 (UTC)
--The Freak of Nature Twilitlink 04:30, September 9, 2010 (UTC)
--I'm The Bos - Talk - Guardian 14:59, September 9, 2010 (UTC)
MightyBrit has left this comment! (Talk, Read CoD!) 03:47, September 10, 2010 (UTC)
Best Main Character (Male)
---
Dragon of The West (talk • contribs) 03:23, September 9, 2010 (UTC)
--I'm The Bos - Talk - Guardian 14:59, September 9, 2010 (UTC)
--Evatar114 00:45, September 10, 2010 (UTC)
--Millennia2 (talk • contribs) 04:14, September 9, 2010 (UTC)
LegoLover05 (talk • contribs) 23:15, September 20, 2010 (UTC)
Dcasawang1 - Talk 23:33, September 20, 2010 (UTC)
--The Freak of Nature Twilitlink 04:30, September 9, 2010 (UTC)
MightyBrit has left this comment! (Talk, Read CoD!) 03:47, September 10, 2010 (UTC)
Best Main Character (Female)
---
--Evatar114 00:45, September 10, 2010 (UTC)
MightyBrit has left this comment! (Talk, Read CoD!) 03:47, September 10, 2010 (UTC)
Dcasawang1 - Talk 23:33, September 20, 2010 (UTC)
LegoLover05 (talk • contribs) 23:15, September 20, 2010 (UTC)
--The Freak of Nature Twilitlink 04:30, September 9, 2010 (UTC)
Best Villain
---
Dcasawang1 - Talk 23:33, September 20, 2010 (UTC)
Dragon of The West (talk • contribs) 03:23, September 9, 2010 (UTC)
LegoLover05 (talk • contribs) 10:59, September 21, 2010 (UTC)
--Millennia2 (talk • contribs) 04:14, September 9, 2010 (UTC)
Best Supporting Character (Male)
---
--The Freak of Nature Twilitlink 04:30, September 9, 2010 (UTC)
--I'm The Bos - Talk - Guardian 14:59, September 9, 2010 (UTC)
LegoLover05 (talk • contribs) 23:15, September 20, 2010 (UTC)
Best Supporting Character (Female)
---
--Evatar114 00:45, September 10, 2010 (UTC)
--The Freak of Nature Twilitlink 04:30, September 9, 2010 (UTC)
Single Achievement Award – Outstanding Author
---
--Millennia2 (talk • contribs) 04:14, September 9, 2010 (UTC)
--The Freak of Nature Twilitlink 04:30, September 9, 2010 (UTC)
--Evatar114 00:45, September 10, 2010 (UTC)
MightyBrit has left this comment! (Talk, Read CoD!) 03:47, September 10, 2010 (UTC)
LegoLover05 (talk • contribs) 23:15, September 20, 2010 (UTC)
Dcasawang1 - Talk 23:33, September 20, 2010 (UTC)
Dragon of The West (talk • contribs) 03:23, September 9, 2010 (UTC)
Single Achievement Award – Outstanding New Author
---
--I'm The Bos - Talk - Guardian 14:59, September 9, 2010 (UTC)
MightyBrit has left this comment! (Talk, Read CoD!) 03:47, September 10, 2010 (UTC)
LegoLover05 (talk • contribs) 23:15, September 20, 2010 (UTC)
Dragon of The West (talk • contribs) 03:23, September 9, 2010 (UTC)
--The Freak of Nature Twilitlink 04:30, September 9, 2010 (UTC)
--Evatar114 00:45, September 10, 2010 (UTC)
Single Achievement Award – Outstanding Guest Author
---
Dragon of The West (talk • contribs) 03:23, September 9, 2010 (UTC)
MightyBrit has left this comment! (Talk, Read CoD!) 03:47, September 10, 2010 (UTC)

Honorable Recognition
---
I cannot go into detail how hard it was to select the previous fanon for their nominations. I am honored for mine, and I know so are all of the other nominees. I want to give a special shout out to some fanons that we considered and put back on the table several times. However, in the end, we reluctantly ruled them out for various reasons. Most Important, was that they were newer and had to develop, before they could be shoved into the spotlight. These fanons are listed below, visit them, encourage their authors, for they are quite wonderful fanons. --Avatar (Talk)