Zuko

, something happened to Crystal City in the last hundred years.

This fanon has been discontinued, but is still available to read for your enjoyment.
Crystal City
General information
Genre

Action/ Romance/ Adventure/ Mystery Element

Rating

PG-13

Creator(s)

xxZanexx23

Chapters

4 (Approximately 14,826 words at the moment)

Country/Language

English

Original run

May 6, 2012 - Present

Production
Writer(s)

xxZanexx23

Editor(s)

xxZanexx23

Chronology
Related

A Fan fiction I made finally making its debut on Wikia.
Plot
Crystal City, a newly constructed metropolis near Ba Sing Se, was meant to be the model of technological advancement, peace, and equity. But for Roan Remiro, this city's democracy has failed him. His father, once lead industrialist of Crystal City, is now on trial for murder. Unlike other justice systems, the investigator is one child of the suspected criminal. It's now up to Roan to prove his father's innocence. But if he fails, his father will die.
Time Frame
Begins shortly after the arrival of Avatar Korra in Republic City. Additionally, it follows/stays mostly aligned with the order of episodes of Legend of Korra.
Setting
Republic City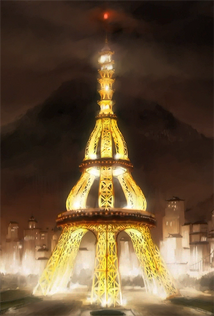 Characters
(Final version coming soon)
Original Characters: Roan Remiro
Palo Frisian
Characters from Series: (To be edited) Korra
Mako
Bolin
Lin Beifong
Tenzin
Ikki
Jinora
Pema
Tarrlok
Amon
Chapters
See more
For the collective works of the author, go here.