Clyde Kusatsu
Comments

0
8,319pages on
this wiki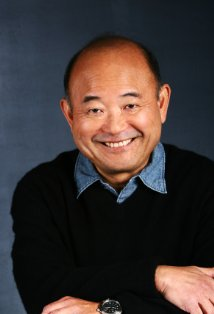 Clyde Kusatsu
Biographical information
Born

September 13, 1948
Honolulu, Hawaii
Further information
Clyde Kusatsu
(born September 13, 1948) is a Japanese-American actor. He voiced
Pasang
, the
storyteller
, the
calm man
, and additional voices in
Avatar: The Last Airbender
.
Avatar: The Last Airbender credits Edit
Calm man
Edit
Character information: Calm man
Character information: Pasang
Storyteller
Edit
Additional voices
Edit
The Legend of Korra credits Edit
Additional voices
Edit
Selected other credits
Edit
Television work
Edit
Filmography
Edit
Other credits
Edit
Biographical information
Edit
Personal life
Edit
Kusatsu was born and raised in Honolulu, Hawaii, where he attended Iolani School. He began acting in Honolulu summer stock, and after studying theater at Northwestern University, started to make his mark on the small screen in the mid-1970s. Usually mustachioed, with a dapper, professional air, he has most often played doctors, but his repertoire has included a generous sampling of teachers (usually college professors), businessmen, detectives, church ministers and other intelligent, middle-class types. Kusatsu is married to Gayle Kusatsu; they have two sons, Kevin and Andrew.
Kusatsu has been a regular on several series, but neither the 1982 adventure Bring 'Em Back Alive nor the Hawaiian-set 1989 medical drama Island Son, in which he played one of Richard Chamberlain's colleagues, lasted very long. His many television movies have included the 1976 film adaptation of Farewell to Manzanar, about Japanese American internment during World War II. Other M.O.W.s and mini-series have been And The Sea Will Tell, and American Tragedy playing Judge Lance Ito. He had a memorable role in the 1976 "Baa Baa Black Sheep" episode Prisoners of War as a downed Japanese fighter pilot in the Pacific. Kusatsu also guest-starred on an episode of Lou Grant on Japanese internment in the U.S., Golden Land a 1988 Hollywood-set drama based on a William Faulkner story; and the 1993 AIDS drama And the Band Played On. He appeared in four M*A*S*H episodes and later starred in the short-lived mid-1990s A.B.C. series All American Girl, the first East Asian familiar sitcom in the U.S.
He has played a judge in fourteen different productions and a doctor in at least twenty-four.