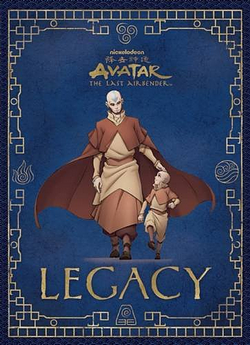 Avatar: The Last Airbender: Legacy is a hardcover book published by Insight Edition. It features Aang looking back on his life after the Hundred Year War through stories, along with various mementos such as posters, maps, and cards, a collection which he passes down to his airbending son, Tenzin. It was released on October 13, 2015.[1]
References
See also
Ad blocker interference detected!
Wikia is a free-to-use site that makes money from advertising. We have a modified experience for viewers using ad blockers

Wikia is not accessible if you've made further modifications. Remove the custom ad blocker rule(s) and the page will load as expected.